Welcome to the Center of Low Vision Services at Dakota Eye Care Associates!
Our mission is to promote independent living for people of all ages with impaired sight. Dr. Flockencier and the staff at the Center are trained in the latest techniques and will use the most up to date technology in order to help you return to activities of life that you have missed since your vision loss.
Your initial low vision evaluation will take approximately one hour. It is important to know that low vision rehabilitation is a continuous process and what works for you today may not work for you in six months. Most importantly, remember that low vision rehab will not restore your sight but will help you to understand your eye condition and use your remaining sight to its fullest potential. We will strive to provide each and every patient with the most practical and cost effective solutions to their daily vision needs.
What is Low Vision?
Low vision is the condition of having reduced vision that is not correctable by normal means such as eyeglasses or contact lenses. Low vision makes everyday tasks difficult. A person with low vision may find it difficult or impossible to accomplish activities such as reading, writing, shopping, watching television, driving a car or recognizing faces. Common causes of low vision are macular degeneration, glaucoma, diabetes and other eye diseases.
When vision cannot be improved with regular eyeglasses, medicine or surgery, people with low vision need help to learn how to make the most of their remaining sight and keep their independence. Losing vision does not mean giving up your activities, but it does mean finding new ways of doing them.
What is Legal Blindness?
To be legally blind a person must have lost vision to the level of 20/200 or worse with their best eyeglasses or contact lenses or they must have a visual field (peripheral vision) loss to 20 degrees or less. Legal blindness often causes a severe restriction of daily activities such as reading the newspaper, watching television or preparing a meal. People with vision impairments who are not legally blind may still suffer from these same life-altering problems.
What is Low Vision Rehabilitation?
Many people with low vision complain of loss of independence and self-worth. Low vision does not have to mean no vision. Low Vision rehabilitation is the process of training the person with a visual impairment to make use of their remaining vision to perform those tasks, which are often thought to be lost forever. Often the people who can benefit the most from a Low Vision evaluation and training are those with moderate vision loss, or visual acuity between 20/60 – 20/100.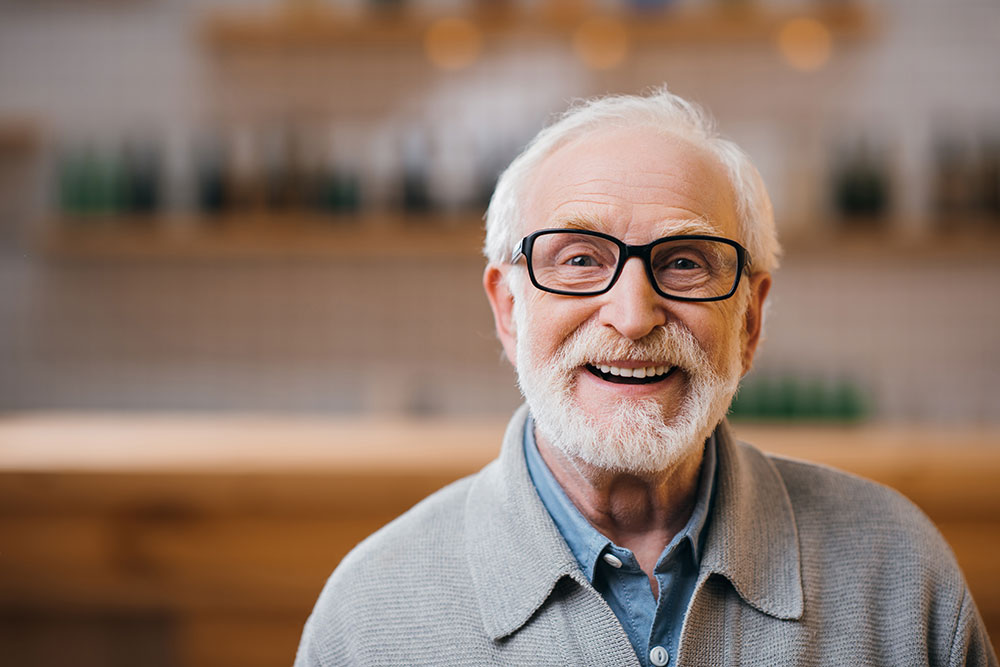 Billing and Insurance
MEDICARE: We are participating providers for Medicare. Medicare will help with the examination fees and rehabilitation services; however, Medicare does not cover the cost of Low Vision devices.
OTHER Insurance: Some insurance companies cover Low Vision aids and Low Vision rehabilitation. However, this coverage varies greatly with each insurance company. Most policies will not cover Low Vision devices but will cover the evaluation and follow-up visits that are needed. Please check with your insurance company regarding coverage prior to your visit.
Credit Cards: We accept MasterCard, Visa, Discover and Care Credit cards.
Return policies on Low Vision Aids
Our goal is to assure that patients can try most Low Vision aids with little or no financial risk. Return policies vary on items purchased through our Center and any questions or concerns can be discussed at the exam.
The day of your examination
Please bring all of your eyewear, sunglasses, reading glasses, magnifiers and other Low Vision devices to your examination. Also bring any samples of reading material, newspapers, bills, music or other work or hobby materials you would like help in seeing. Please bring a list of your current medications and your insurance information as well.
Plan to arrive 15-20 minutes early. It is advised that you bring a family member or friend along to help with the necessary paperwork prior to the examination and in case dilation is performed, in order to have a driver.
What to Expect
As a low vision patient, you are often referred from your optometrist or ophthalmologist for an evaluation by a Low Vision specialist. Although, you do not need a referral from your doctor to be assessed for Low Vision aids at our clinic. The Low Vision doctor determines which devices are needed to make the most of your remaining vision. The examination that is done by the Low Vision specialist does not duplicate what has already been done prior by your doctor.
What are Low Vision Aids?
The use of specialized devices such as magnifiers, telescopes, or stronger reading glasses allow many patients to return to daily activities like reading their mail or the newspaper and watching their favorite TV shows. There are even video magnifiers that attach to a TV screen to give large amounts of magnification for tasks like school work or signing checks. Other products are available also that can aid in daily activities such as talking watches, cooking gadgets and other environmental aids. Most insurances do not cover the cost of devices.
Follow-up Services
If needed, we will help connect you with the necessary programs that serve people with low vision including State Services for the Blind, occupational therapists, support groups and Vision Loss Resources.
Scheduling Appointments
To schedule an appointment with Dr. Laura Flockencier, the Center's Low Vision doctor, contact our office at 651-457-2020 and ask to be scheduled for a Low Vision Evaluation. A referral is not required.
Contact Us
Please contact our practice with any questions!
Center for Low Vision Services
at Dakota Eye Care Associates
Phone: 651-457-2020

1540 Humboldt Ave.
Suite 201
West St. Paul, MN
, 55118