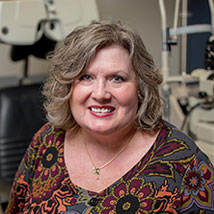 Sue Ouellette-Koppen
Contact Lens Manager
Sue joined Dakota Eye Care Associates in 2007 and is our Contact Lens Manager.
She has an over 38-year career in Health care. She has always enjoyed working with patients. Sue strives to achieve the best possible results while always acknowledging that every patient is an individual with their own exceptions.
Sue, with her husband Keith, reside in Lindstrom MN and enjoy the beauty of the area.